North East Winds and Snow!
Pictured below are some sample screen shots from Wx Plotter showing weather, winds, and some other meteorological parameters which occured on December 5th, 2003.
Wx Plotter: [ Download ] [ More Info ] [ Buy It! ] [ More Screen Shots ]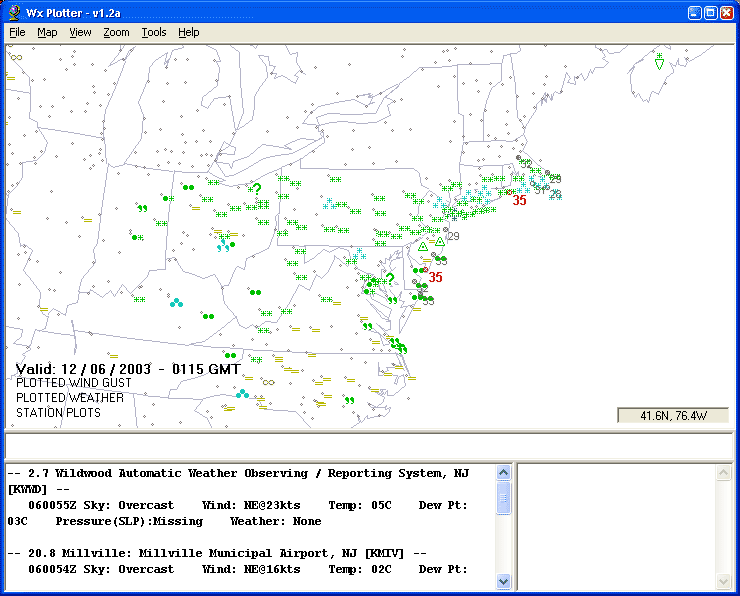 Screen shot showing real time weather. By clicking on or near a site, more information about the nearby area is shown.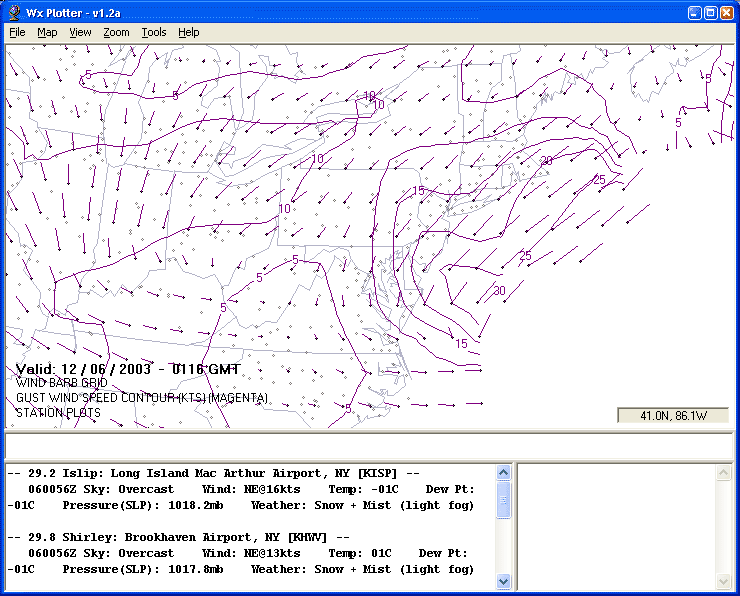 This screen shot shows wind barbs and direction, along with contours of wind speed.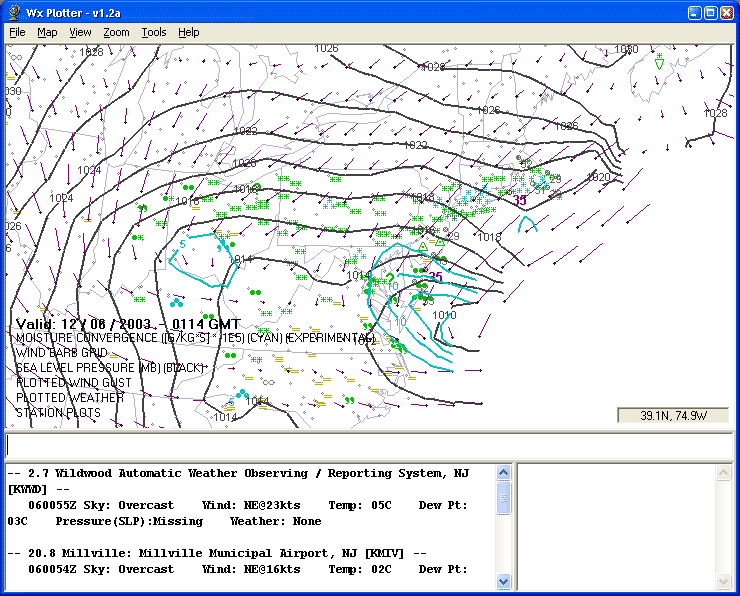 This screen shot shows a multitude of weather parameters, including pressure, moisture convergence, weather and wind barbs.
Wx Plotter: [ Download ] [ More Info ] [ More Screen Shots ]
---